Invisalign for Adults

Invisalign® clear custom aligners are a discreet, effective alternative to metal braces for adults in the Richmond area looking to straighten their teeth.
A Clear Alternative to Braces
Invisalign can be an ideal orthodontic treatment option for busy adults. Invisalign's clear custom aligners allow you to straighten your teeth with minimal disruptions to your daily routine.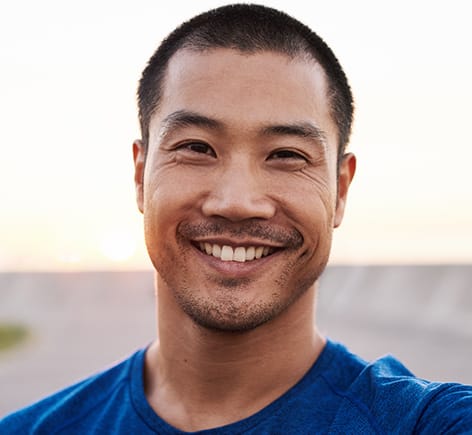 Comfortable, Convenient & Discreet
Invisalign clear custom aligners are comfortable and removable, so you can easily straighten your teeth without any major disruptions to your daily routines. Invisalign clear aligners are made of a thin transparent plastic, making them almost invisible to casual observers.
Unlike traditional metal braces, no adjustments to aligners are required. That means, over the course of your Invisalign treatment you'll only need to visit your dentist for brief checkups.
Invisalign Treatment for Adults
In the past, many of our adult patients have avoided orthodontic treatment because they thought it was only for teens or children.
Now, more and more adults are turning to Invisalign to straighten their smiles. Because there's no reason you shouldn't straighten your smile if you're an adult with healthy teeth and gums.