Invisalign Clear Aligners

Invisalign® clear orthodontic aligners are ideal for adults and teens in Richmond BC looking to discreetly straighten their smile without turning to traditional metal braces.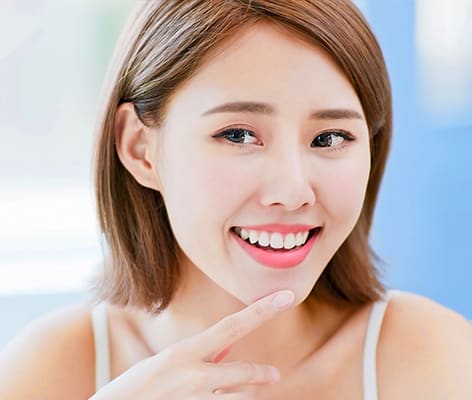 What is Invisalign?
Invisalign orthodontic treatment system is an ideal alternative to traditional metal braces for adults and teens looking for a discrete way straighten their smile. 
Invisalign clear custom aligners straighten your teeth just like braces, but they're practically invisible when worn. Chances are, no one will even notice that you're having your teeth straightened. 
Also, unlike traditional orthodontic treatments, Invisalign's clear aligners are removable, allowing you to eat, brush and floss just as you did before treatment started.
Our dentists at Saba Road Dental Center will help you decide if Invisalign is the right orthodontic treatment option to give you the straight smile you've always wanted.
Creating Straight & Healthy Smiles
Saba Road Dental Center is a Straight Smile Centres Member Practice. You can count on our Richmond, BC dentists to help you achieve the straight, even smile you've dreamed of having with Invisalign clear orthodontic aligners.
We are a Straight Smile Centres Member Practice.
How Does Invisalign Work?
Your dentist will begin by carefully evaluating your smile to determine if you're a good candidate for Invisalign treatment. If Invisalign is right for you, your dentist will use advanced 3D computer technology in order to develop your detailed treatment plan, and have your custom aligners created.
Once your treatment begins, you'll wear each set of clear custom aligners for approximately two weeks. Each set of aligners will move your teeth gradually, until a straight healthy smile is achieved!
---
*The Diamond Invisalign Provider ranking is based on Invisalign use data and is not necessarily indicative of clinical superiority.